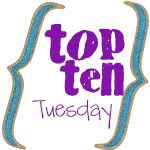 So part of my coping mechanism for our crazy, unstable life is to day dream. I'm a hoper by nature. I appreciate my todays, but there's nothing wrong with hoping for those "some days".
My dream house has these things:
1. A playroom for the little ones. We currently have an open floor plan on our first floor. I love having The Bear play down here, but it drives me nuts that no matter where you go you see toys. A room to contain it all would be fantastic. And, when they're teenagers it would be nice for them to have a room to hang out in.
2. A pool. I was a lifeguard/glorified pool girl so I'm aware of the work involved. I just think having a pool right out our back door would be filled with tons of family moments.
3. A kitchen, eating area and dining room that are all unique spaces. I'm a bit too old fashioned to forgo the formal dining room.
4. The laundry room on the second floor. It just makes more sense to me. Although I would much rather have downstairs than upstairs in a bathroom.
5. A soaking tub in the master bath. I'm a bubble bath type of girl. There is nothing that can wind me down like floating in bubbles.
6. While we're in the master bath, let's require a double sink. It's silly, but once Hubby and I have had 2 sinks I'm not sure we could ever go back.
7. The window sills from our first home. I like the idea of having something small from each home in our final house. There's something all these temporary homes building up to our final one that appeals to me. And, those deep window sills were fantastic.
8. Our second home can give us the HUGE upstairs closet. I love having all our holiday decorations and games and stuff in one place. Where I can close the door.
9. I'm going to take the wooden floors from this house. Although, I would like better quality, properly installed ones. Not in the family room, but I do like how it looks in the hallway and kitchen. I don't know how people have wood floors in their bedrooms. My feet are too cold. The ease of cleaning and prettiness has won me over in the rest of the house though.
10. Hubby home for dinner. Every night. This is my dream, right :-)
Check out
OhAmanda
for other people's lists!